Tom & William
"Tom & William" is a graphic novel by Laurent Lefeuvre, December 2010.
As a special addition to the novel, I developed a 10-page layout containing a selection of pages from one of the character's journals.
I created these journal pages by combining Laurent's comic book cover illustrations with paper and textures from my extensive collection of found objects.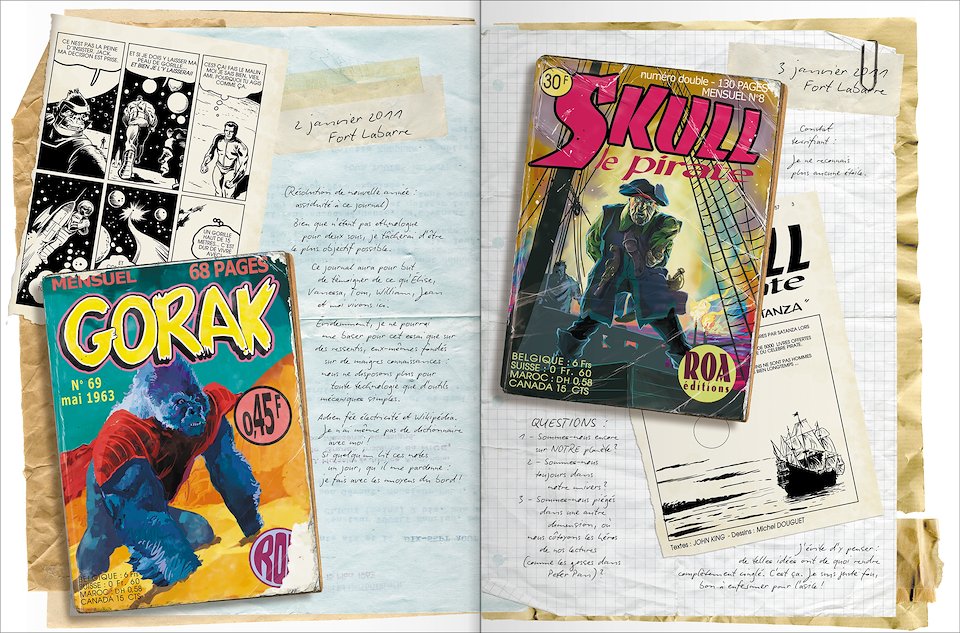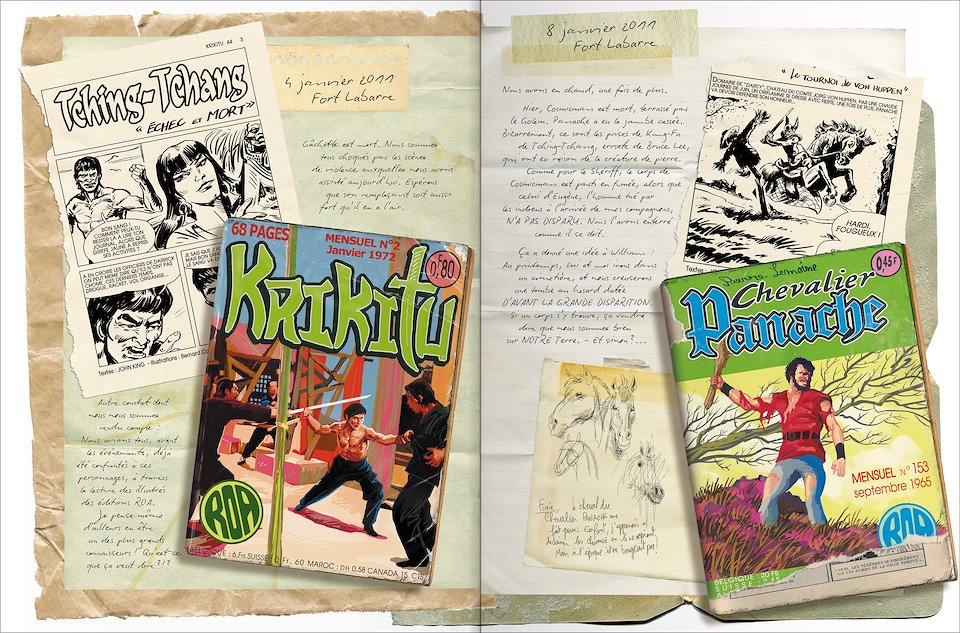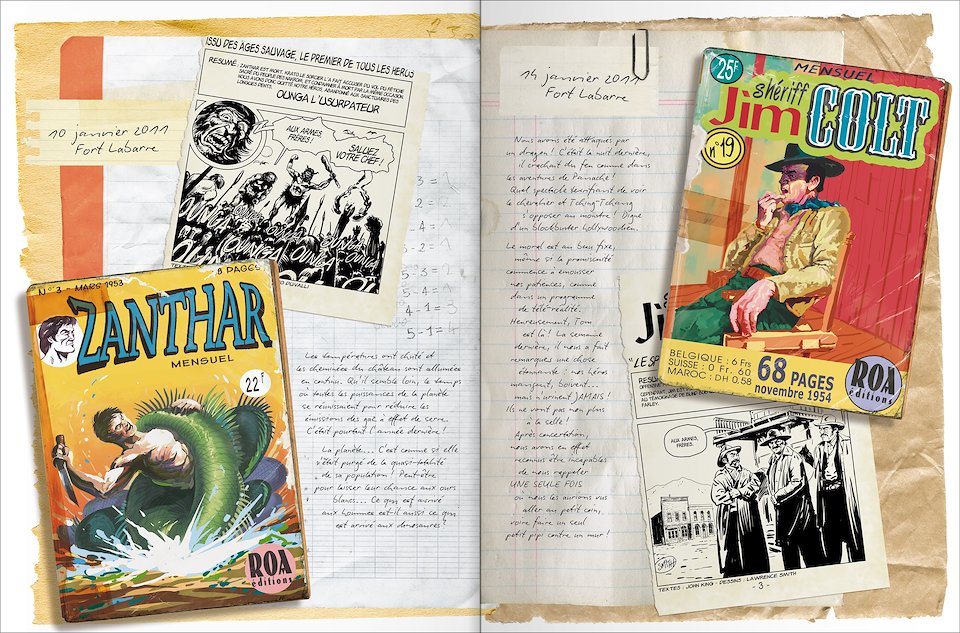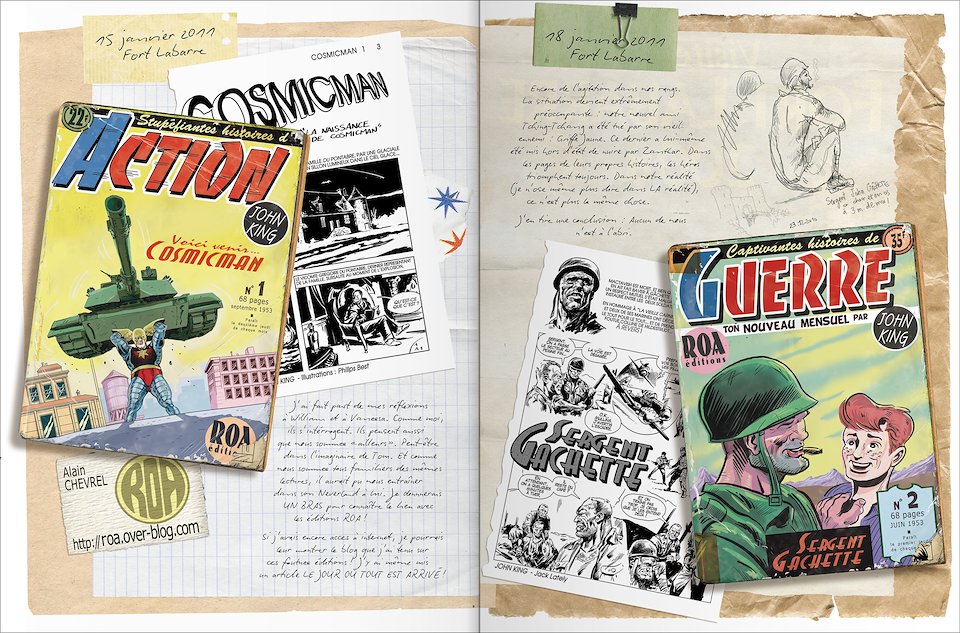 ---
For Le Lombard

Type book design, editorial layout
Up Next:
Ric Remix | book design